Welcome! Every dollar goes a long way!
---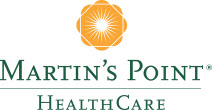 Thank you Martin's Point HealthCare for becoming a 2018-2019 Sponsor!
---
Town & Country's 2018 Better Neighbor Fund
Thank you all for voting!
Gym Dandies awarded $2000! It will go to good use to develop the program.
---

 AmazonSmile is a program that donates 0.5% of your eligible purchases on Amazon to a charity of your choice.
All you need to do is start your shopping at smile.amazon.com. The donation will be made at no extra cost to you and you can choose from nearly one million public charitable organizations.
Though 0.5% is not a large donation and it isn't intended to replace your regular charitable activities, AmazonSmile is still a great way to take advantage of a service you're using anyways.
Please visit the AmazonSmile page to add Gym Dandies as your charity of choice.
Search name: Gym Dandies Children's Circus
---

2019 United Way Campaign – Gym Dandies Directed Pledge Instructions
Dear Gym Dandies Parents and Alumni,
If you are participating in the 2019 United Way Campaign through your employer, please consider directing part of your contribution to the Gym Dandies.  Because Gym Dandies is a registered 501(c)(3) non-profit organization, classified as a youth development program, you may direct your United Way pledge to support the group. 
If you would like to direct your donation, please specify Gym Dandies on your pledge form or follow these steps via ePledge:
After you have selected your method for your pledge, enter your pledge amount and then select "Direct my contribution to Thrive2027, Women United, Brick & Beam Society, and/or another non-profit.".  Click "next"
On the next screen for designations you will need to search for Gym Dandies in the Partner Agency Search box.  Click on the "Write-In" button that appears following your search (note: the search will not find Gym Dandies, but you need to complete a search to make the "Write-in" button appear).
At the bottom of the write-in designation page you will be prompted to enter the total amount of your donation you wish to direct to Gym Dandies (it must be a minimum of $52) and be asked to enter the following information about Gym Dandies:
Agency name:                      Gym Dandies Children's Circus
Agency legal address:         PO BOX 7062   Scarborough, Maine 04070 USA
The 501(c)(3) number is:   01-0528165
     4. Once you enter this information and click the "Add" button you will be brought back to the previous screen.  From there, click "Next" to will continue with next  steps to confirm and complete your donation.  United Way will then direct your donation to Gym Dandies to support its mission! 
All contributions will be used to supplement student participation fees to support annual program expenses and costs associated with participation in the upcoming performances.
---
---